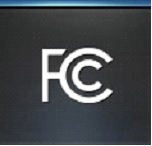 The Federal Communications Commission has revived a plan to ban 121.5 MHz emergency locator transmitters (ELTs) in a proposal that could cost aircraft owners hundreds of millions of dollars.
In the Jan. 30 document, the FCC proposes to discontinue sales of the older-model ELTs and asks for input on whether to allow those already installed in aircraft to continue to be used. Prohibiting use of 121.5 MHz ELTs would force aircraft owners to discard perfectly functional units and replace them at a cost of $1,000 to $1,500 per airplane—regardless of what other tracking technology the pilot uses. AOPA urges pilots and aircraft owners to speak out on how a ban would affect them.
The FCC is accepting comments through April 1, now that it has granted a request for an extension by AOPA and other aviation groups.
The proposal represents the FCC's second take on phasing out 121.5 MHz ELTs, which are installed in an estimated 200,000 general aviation airplanes. The commission withdrew an earlier plan to ban 121.5 MHz ELTs after it was met with strong opposition by aviation groups and the FAA.
In the new proposal, the commission is considering "whether to prohibit the certification, manufacture, importation, sale or use of 121.5 MHz ELTs, and, if so, under what timetable. We request comment on whether the manufacturers, importers, sellers, and, in particular, users of 121.5 MHz ELTs are small entities, and the extent to which a total or partial prohibition of 121.5 MHz ELTs might impose burdens on them."
By FAA estimates, that burden could total close to $500 million—a number the agency arrived at after a cost-benefit study based on data from 1990 to 2005. AOPA, the National Air Transportation Association, the General Aviation Manufacturers Association, and the Experimental Aircraft Association requested the comment extension to complete further analysis of how the proposed rule would affect the industry.
AOPA has consistently advocated against mandating the switch to 406 MHz ELTs, arguing that the FCC should defer to the FAA, which determines federal policy on issues related to aviation safety, and permit aircraft owners to continue to use the 121.5 MHz ELTs installed in their aircraft.
The lower frequency is still monitored by the Civil Air Patrol and other members of the search-and-rescue community, and the association has noted that the safety benefits of the 406 MHz models are minimal and short-lived. Alternative technologies such as personal locator beacons and commercial satellite tracking devices provide emergency tracking that rivals or exceeds that of 406 MHz ELTs; and Automatic Dependent Surveillance-Broadcast transmitters, to be required in most airspace in 2020, will provide accurate tracking that moots the safety benefit of the newer ELTs.
Comments may be submitted online. Identify WT Docket No. 01-289, FCC 13-2.