The California Pilots Association (CalPilots) has been heavily involved with the FAA to address power plant plume issues involving flight safety concerns. We were very pleased when the FAA recently announced it completed a Plume Study of the effects of thermal plumes on fixed wing and rotor aircraft.
In December 2013 – after opposing the location of a proposed power plant project, the California Pilots Association (CalPilots) applied to become Interveners in the California Energy Commission's (CEC) Quail Brush Generation Project (Quail Brush Genco, LLC, 11-AFC-03 siting proceedings). The CEC agreed and issued order granting CalPilots Petition to Intervene.
While CalPilots does not oppose power plants, we are very concerned when potential development is located in an area where it could affect flight safety. In the Quail Brush Project case, due to its close proximity to Gillespie Airport and Marine Corps Air Station Miramar.
In April 2013 the developer, Quail Brush, requested a Twelve-Month Proceeding Suspension from the CEC in. The motion was approved by the Committee and an Order was issued to suspend the proceeding for 12 months by the Commission Dated 4/16/2013 and Posted April 17, 2013.
References:
CEC Quail Proceedings; http://www.energy.ca.gov/sitingcases/quailbrush/documents/index.html
CalPilots Notice of FAA Plume Study; http://www.energy.ca.gov/sitingcases/quailbrush/documents/others/2013-01-04_CalPilots_Letter_Re_CalPilots_Notice_of_FAA_Plume_Study_Completion_and_Australias_CASA_Revisions_TN-69043.pdf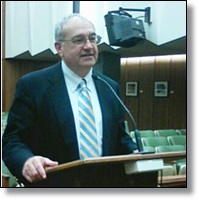 Andy Wilson – CalPilots Director