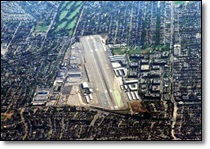 The job of an Airport Commission is supposed to be the promotion and protection of their airport. Unless, as in the case of the Santa Monica Airport Commission, the commission is stacked by the city with non-aviation experience anti-airport types whose real mission is to close the airport.
Need verification? Read the attached document which lays out the (faulty) reasoning behind their latest idea of reducing airport operations. This is but another step by Santa Monica governance (I hesitate to use the word leadership) to close their airport.
Time to get the FAA involved in this illegal action to limit airport operation. SMO Users, businesses and advocates, you are involved aren't you?