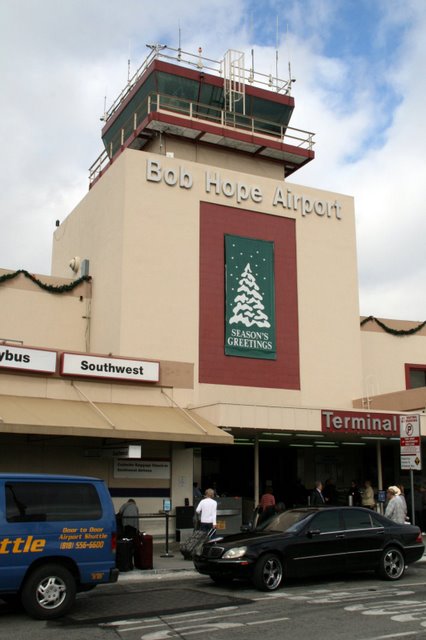 Comedian Bob Hope might not find humor in a promotional campaign proposed for the regional airport named after him.
Nationwide demand for air travel has been on the rise, but you wouldn't know it by visiting Bob Hope Airport. Passenger traffic was flat for the first ten months of 2014, after two years of declining numbers, according to airport statistics.
One possible reason for the lackluster flier traffic, according to airport officials, is that many out-of-town travelers don't know that Bob Hope Airport is located in Burbank, less than 15 miles from downtown Los Angeles.
Hoping to increase the airport's visibility and improve awareness of its location, the appointed panel that runs the airport awarded a $50,000 contract last week to a branding consultant to fix the problem.
One possible strategy is to use the name "Hollywood-Burbank Airport" for marketing purposes but keep Bob Hope Airport as the legal moniker, according to the airport panel.
It's all in the pricing. I and every one I know stopped using BUR a few years ago when prices for Burbank and Ontario went through the roof. It happened about the same time in Ontario and Long Beach soon after whereas LAX prices came down. Seems like good old politics!
"We think that a clear geographic identity and creative marketing tools will help us broaden our passenger base," airport Executive Director Dan Feger said.
Hollywood-Burbank Airport is not a new name.
The airport, which opened in 1930, was named Hollywood-Burbank Airport in 1967. It was renamed Burbank-Glendale-Pasadena Airport in 1978 before it was dubbed Bob Hope Airport in 2003—the year the comedian died in nearby Toluca Lake.