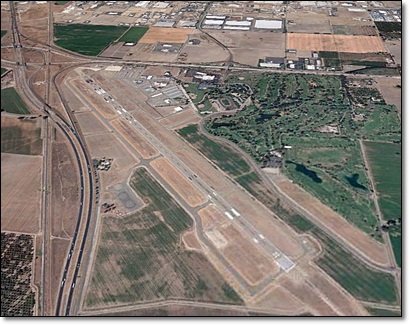 Visalia Municipal Airport is getting a new airline to replace the current carrier.
SeaPort Airlines, based in Portland, Oregon, has been awarded the Essential Air Service contract for Visalia by the Department of Transportation.
The airline will likely start flights in February, said Visalia airport manager Mario Cifuentez.
The contract calls for SeaPort to fly twice a day to Oakland and Burbank – but the plot is thickening.
SeaPort is making noises about dropping Oakland and flying elsewhere, probably to Sacramento, according to city insiders.
When asked about it, SeaPort said this in a statement: "The current EAS contract is for service to Burbank and Oakland, but we are considering alternative options that may better serve the community."
The suspense should end soon as SeaPort plans to announce routes and schedules Jan. 6.
The Department of Transportation would have to approve any change, and the city would get to weigh in.
Under the Essential Air Service program, which was reauthorized by Congress this month, airlines get a subsidy to serve small communities. The subsidy is funded by ticket taxes and fees charged foreign carriers. SeaPort will get just under $2 million over the two-year life of the contract.
The airline will use nine-seat Cessna Caravan single-engine turboprop planes that are unpressurized and fly at 12,500 feet or lower.
Projected one-way fares are $59 to $99, according to a staff report to the City Council earlier this year.
Great Lakes Airlines, which currently has the Visalia contract and flies to Los Angeles, will end its service when SeaPort takes over. The contract came up for renewal this year and the city recommended SeaPort over Great Lakes because of complaints about too many canceled flights.