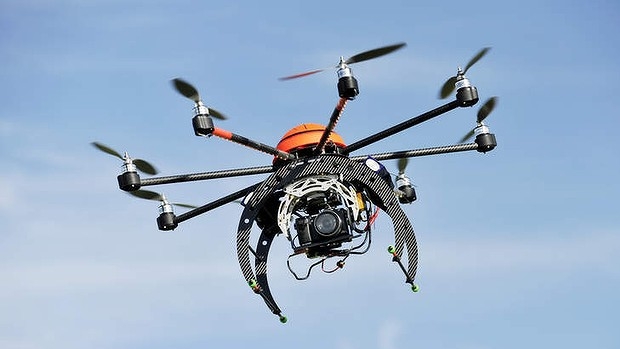 AUVSI Says It Would Make Virtually All Flights Illegal
A bill that is working its way through the California Legislature would create a no-fly zone for UAVs from the ground up to 350 feet over any private property in the state.
The bill, introduced by District 19 Senator Hannah-Beth Jackson, "would extend liability for wrongful occupation of real property and damages to a person who operates an unmanned aircraft or unmanned aircraft system less than 350 feet above ground level within the airspace overlaying the real property, without the express permission of the person or entity with the legal authority to grant access or without legal authority."
The bill defines an "Unmanned aircraft" as an aircraft that is operated without the possibility of direct human intervention from within or on the aircraft. An "Unmanned aircraft system" is an unmanned aircraft and associated elements, including communication links and the components that control the unmanned aircraft, that are required for the pilot in command to operate safely and efficiently in the national airspace system.
AVUSI reports on its website that the bill has already passed the California Senate, and is being heard in the Privacy Committee in the General Assembly.
The organization says the bill would essentially all but ban the operation of any UAV at low altitudes. AUVSI says that requiring consent from individual landowners for emerging applications of small UAVs that traverse low-altitude airspace, would be nearly impossible from an operational perspective.
The bill also would create inconsistencies with Federal Law, the association says. "This type of property right over the airspace was resoundingly rejected by the Supreme Court in United States v. Causby, which held that property rights do not extend infinitely into the sky."
Finally, if the bill becomes law, it would adversely impact the UAS community instead of focusing on bad actors, operating out of compliance with FAA authorization. The bill should clarify that the "legal authority" standard could be met by operating in a manner consistent with FAA authorizations or regulations, or by explicitly exempting operations that are conducted in a manner consistent with FAA authorizations or regulations, according to AUVSI.
The association says on its website that it is working with Senator Jackson in an effort to include language in the bill that would allow for the inclusion of language exempting FAA approved commercial operators. SB 142 was passed by the Assembly Judiciary Committee on July 14. AUVSI says it plans to begin a grassroots campaign to oppose this measure.